Dentist in Godfrey, IL
Our team is dedicated to your comfort and optimum dental health. We believe that every patient should be offered the highest quality of dental health care that is consistent with their dental needs and values. The compelling principles for which we stand are service, quality, comfort, and commitment to excellence.
James Mathus, DMD
Dr. Mathus grew up in the Alton/Godfrey area and graduated from Alton High School. He then attended Millikin University in Decatur, IL where he earned Bachelor of Science degrees in Biology and Psychology. He subsequently attended Southern Illinois University School of Dental Medicine, graduating in 1986. He has been the owner and operator of Godfrey Dental Care since 1990. Additionally, Dr. Mathus serves as a clinical professor at his alma mater, the SIU School of Dental Medicine, where he is privileged to teach third and fourth year students the skills necessary for restoring teeth.
Dr. Mathus selected Godfrey Dental Care as the name for his practice for a reason. It's all about "CARE." Dr. Mathus cares deeply about your health, comfort, and well-being. He will take whatever time is necessary to answer any questions you may have and will give you all the time you require for a pleasant dental visit. He will recommend only what is necessary for the health of your mouth.
Dr. Mathus is also experienced in providing elective cosmetic dental procedures such as veneers, bonding, and whitening should you choose to improve your smile in this way. His calm, approachable, easy-going personality makes it easy for you to discuss with him your goals and desires for your teeth.
Dr. Mathus has completed many hours of continuing education relating to all aspects of his field. He continuously pursues educational opportunities to bring new knowledge as well as tried and true techniques to his patients to help get and keep them as healthy as possible.
Dr. Mathus and his wife, Arlene, have been married for over 30 years and have 5 wonderful children. With his family, Dr. Mathus enjoys spending time outdoors, hiking and camping. He is active with his sons' Boy Scout troop and enjoys attending sports and band competitions. He encourages music, reading, learning, and active healthy living for his family.
Kim, Receptionist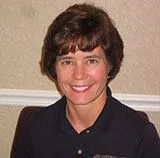 Arlene, Receptionist
Vanessa, Dental Hygienist
Tracy, Dental Assistant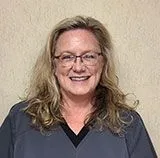 Lisa, Dental Hygienist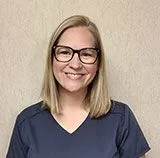 Candida, Dental Hygienist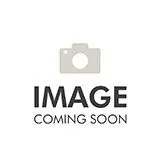 Pamela, Dental Assistant